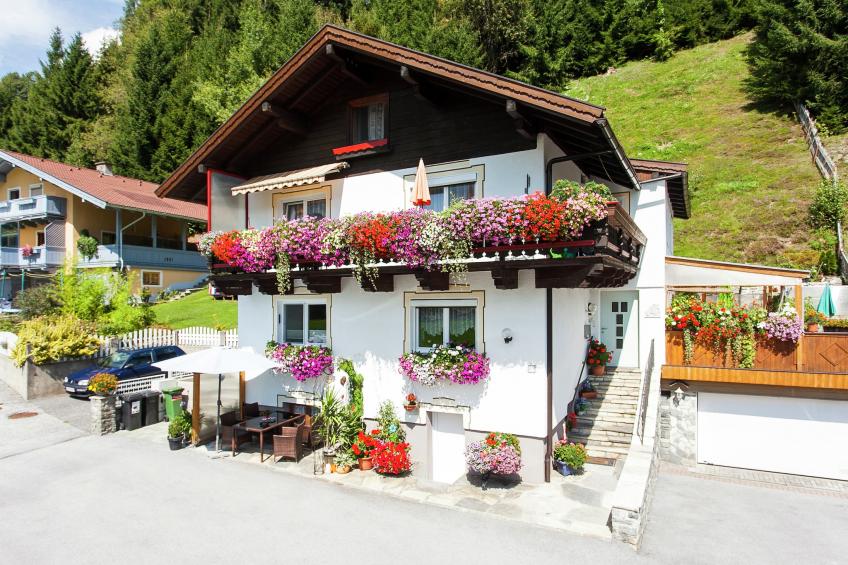 Situation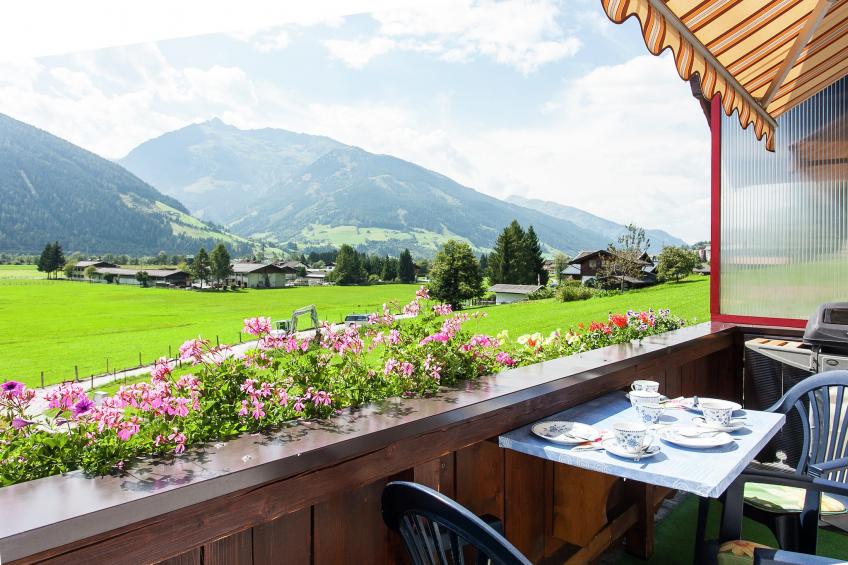 View
Situation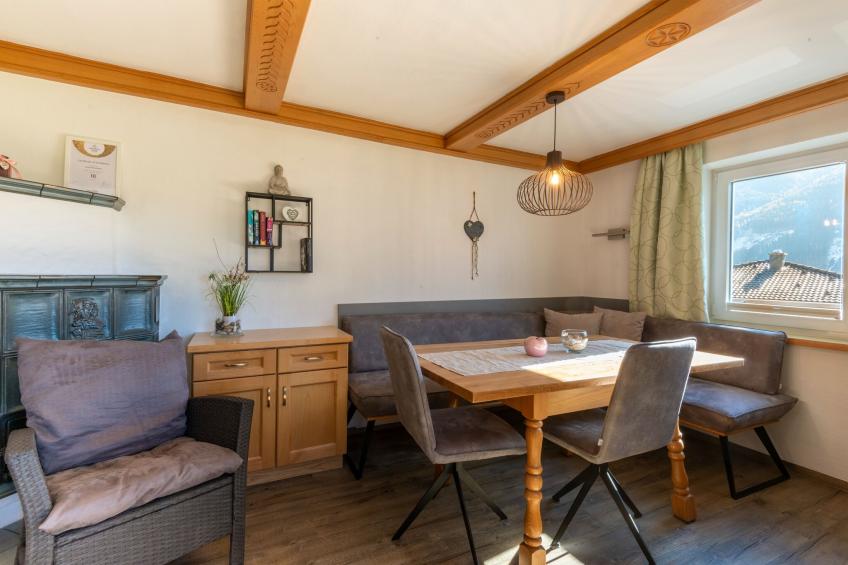 Living room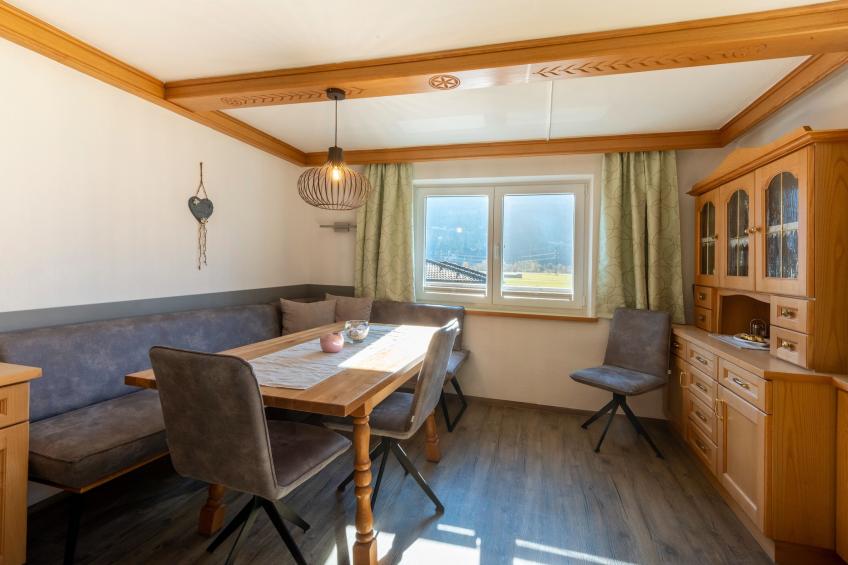 Living room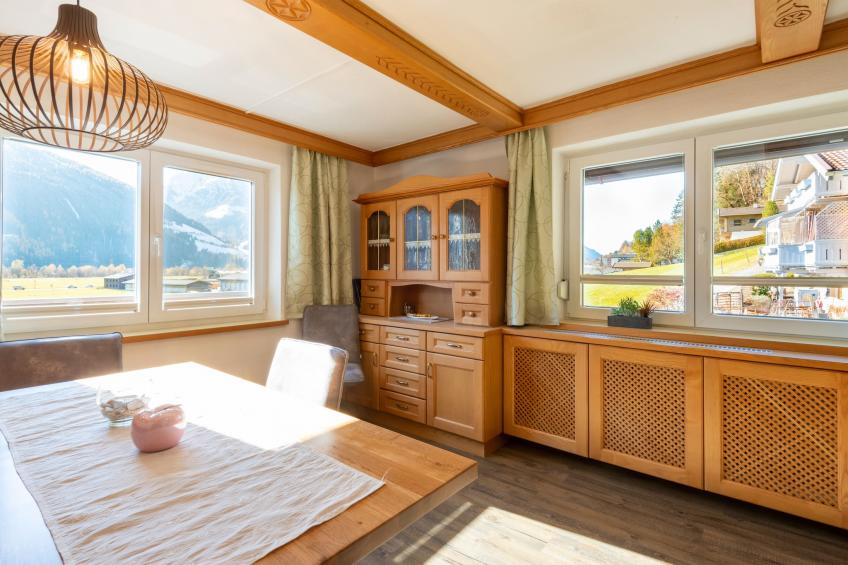 Living room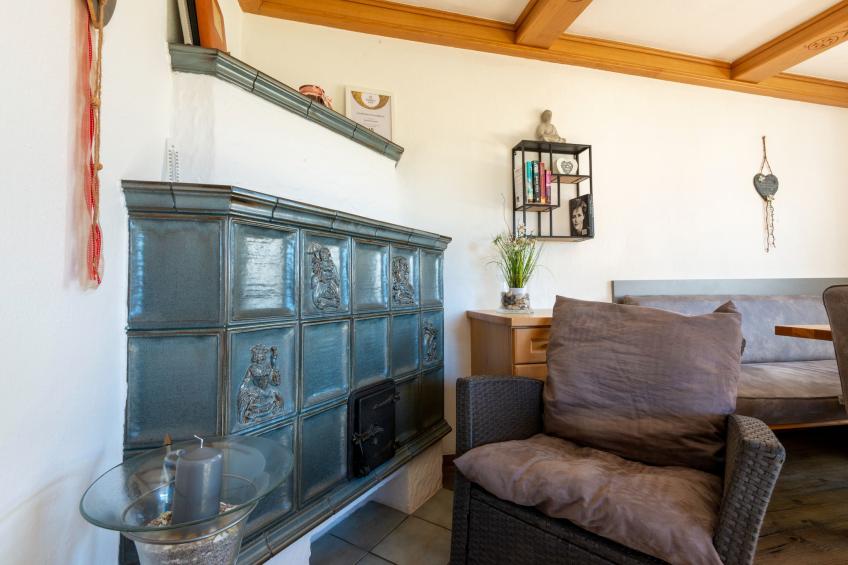 Living room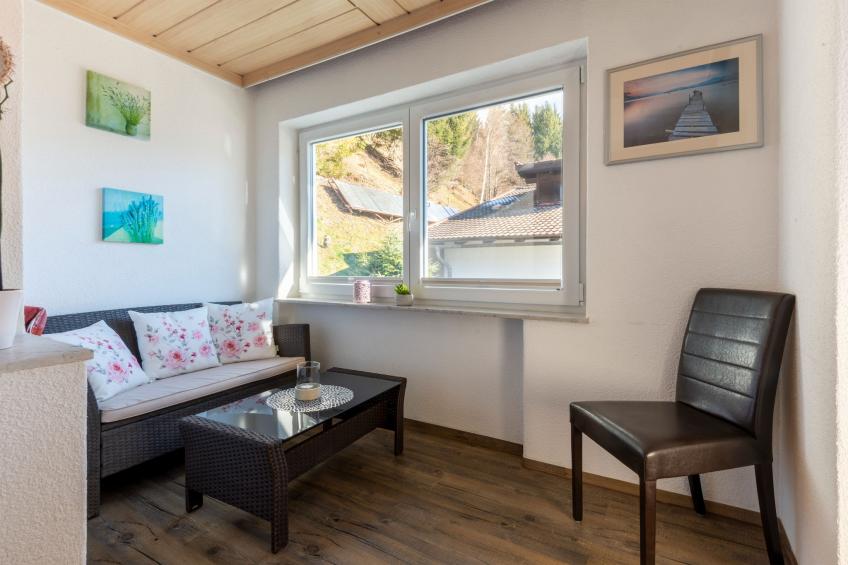 Living room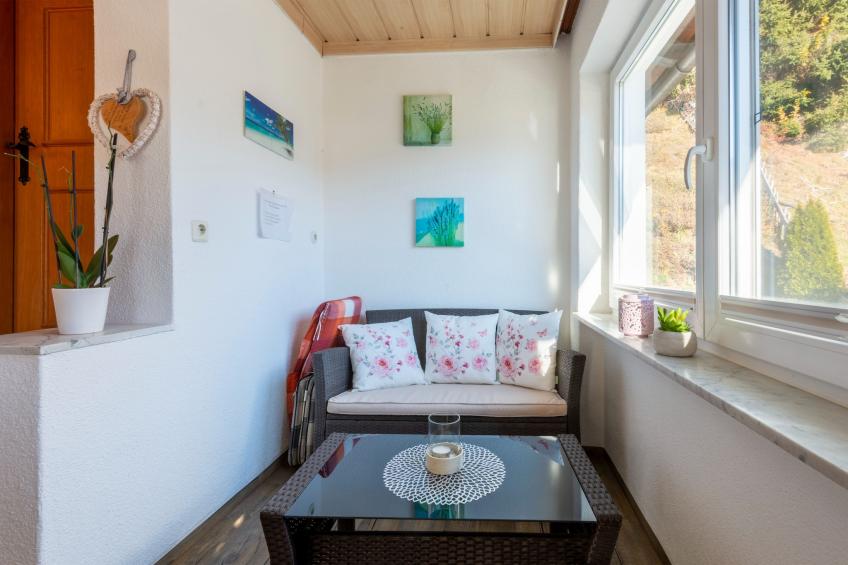 Living room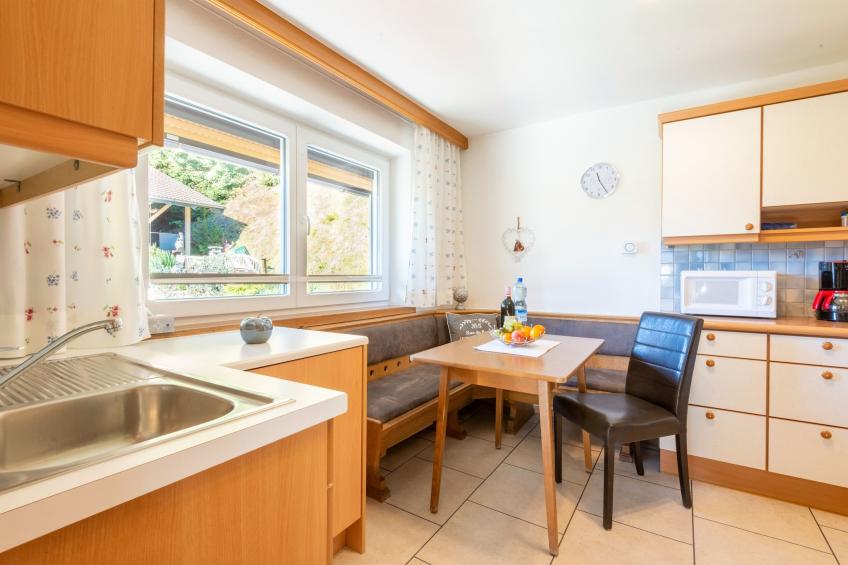 Dining room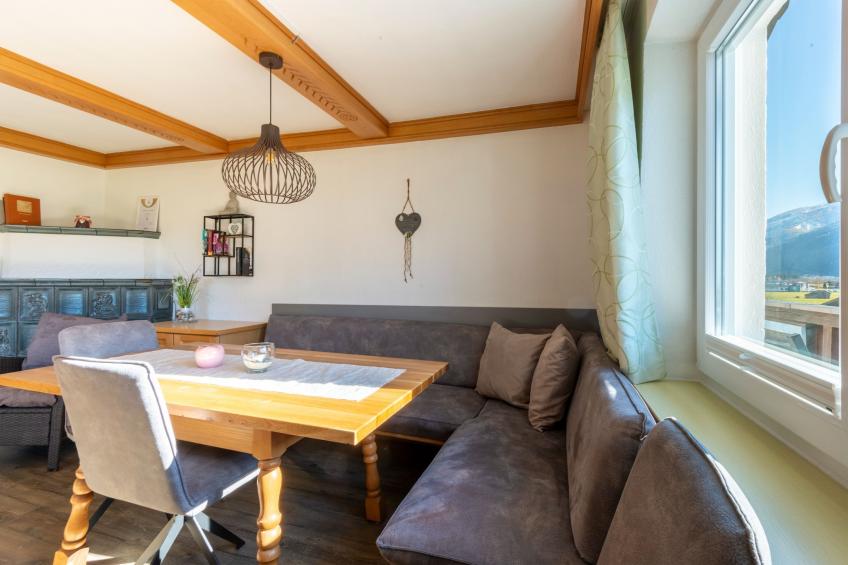 Dining room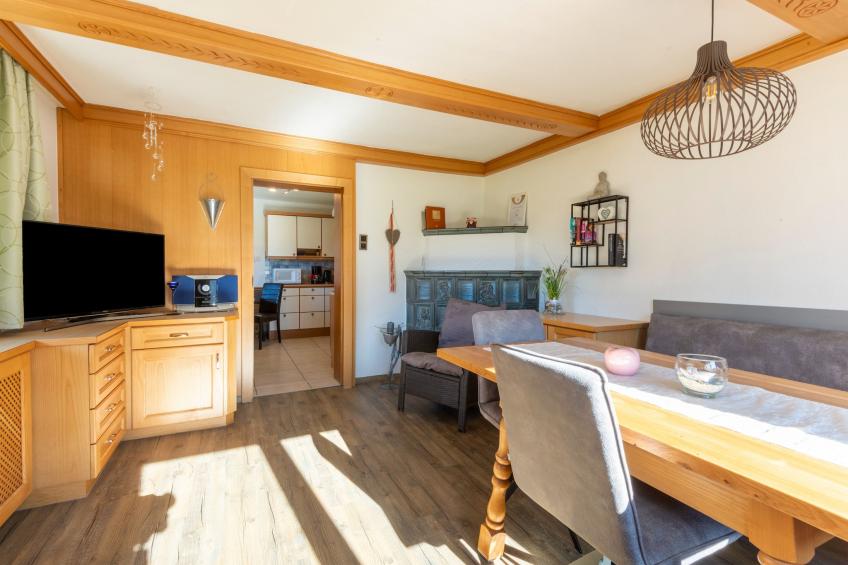 Dining room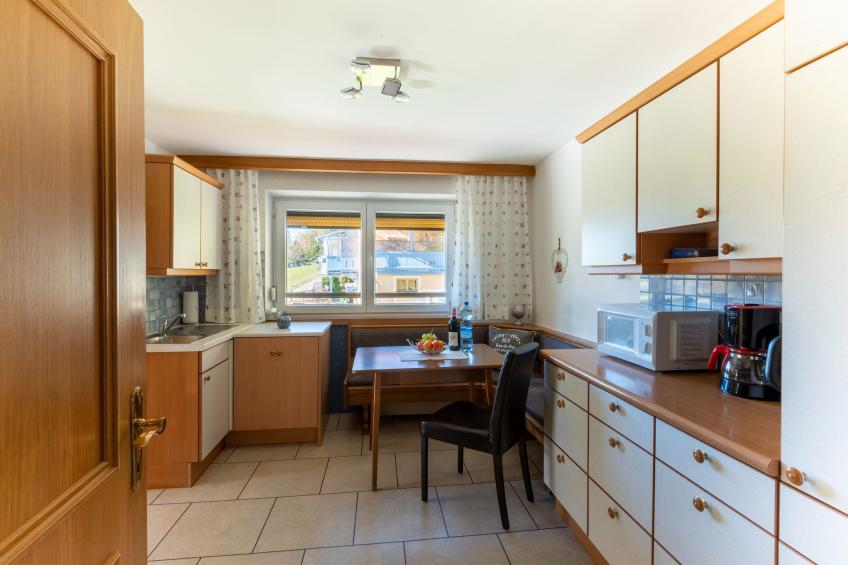 Kitchen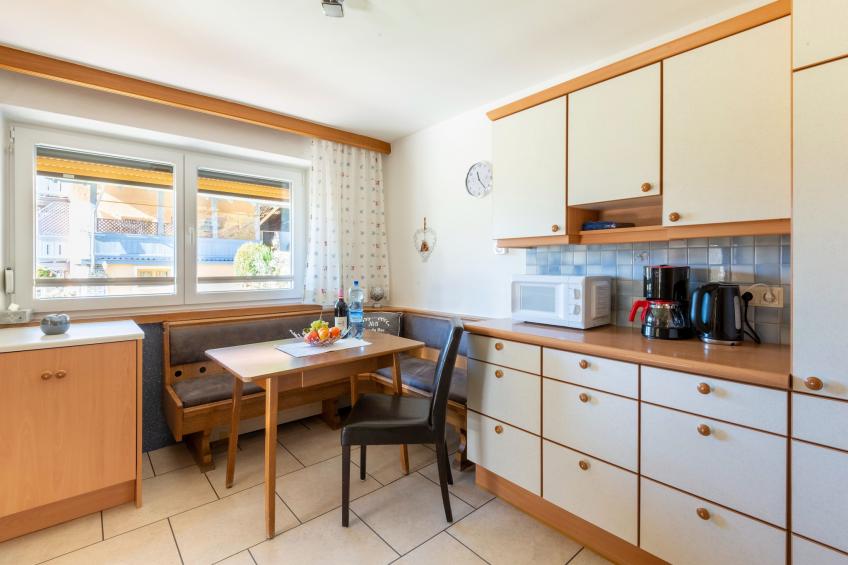 Kitchen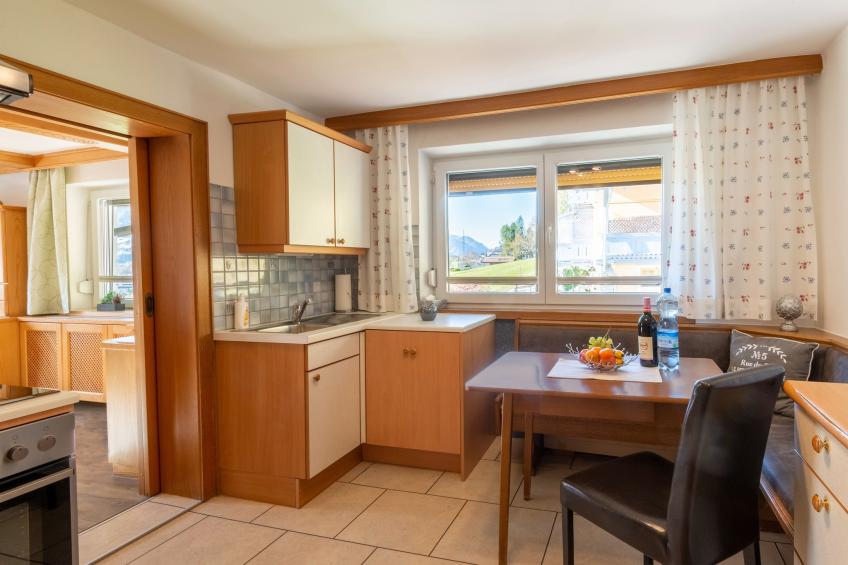 Kitchen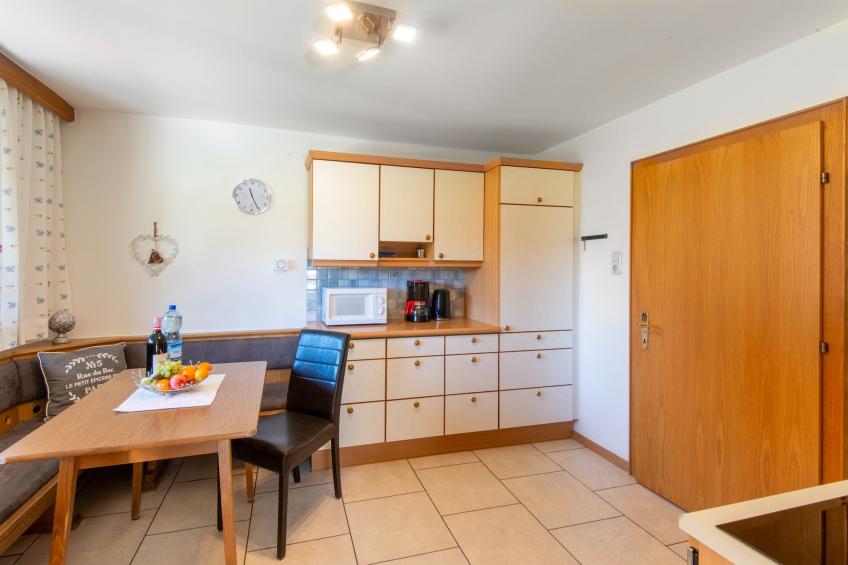 Kitchen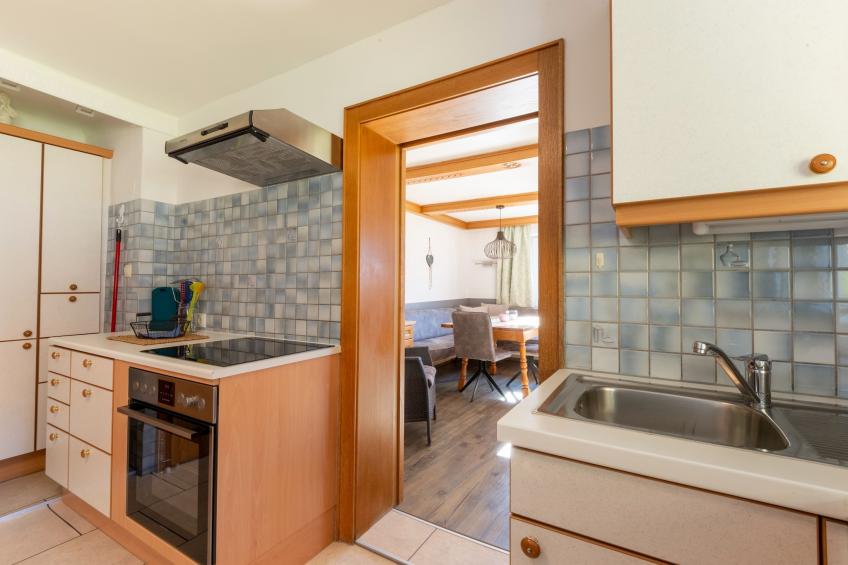 Kitchen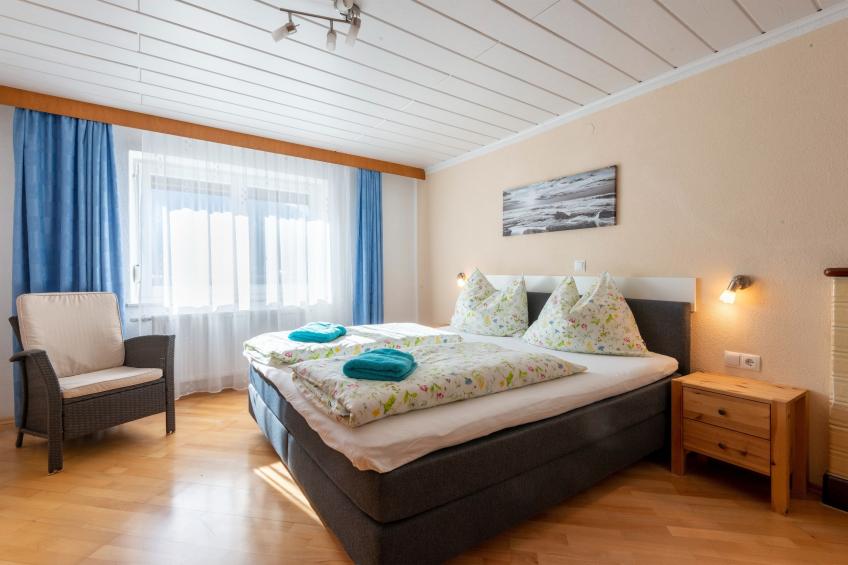 Bedroom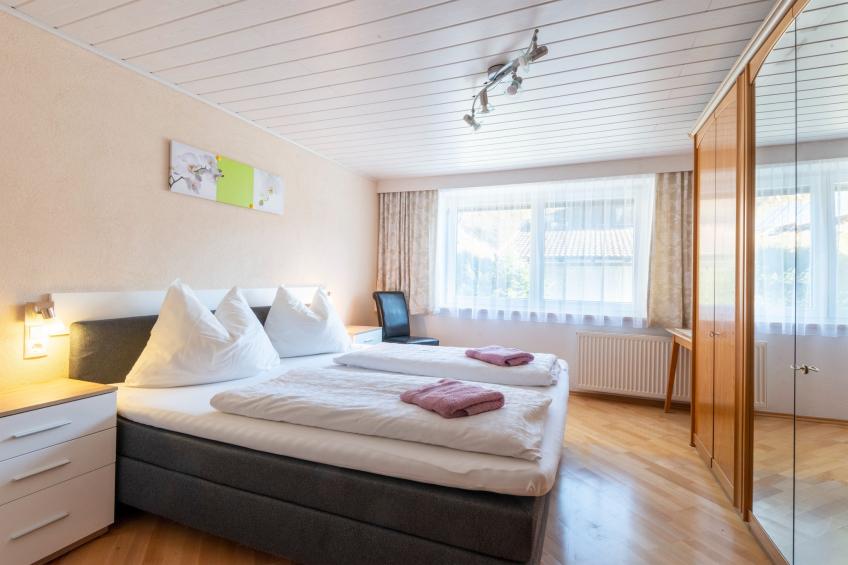 Bedroom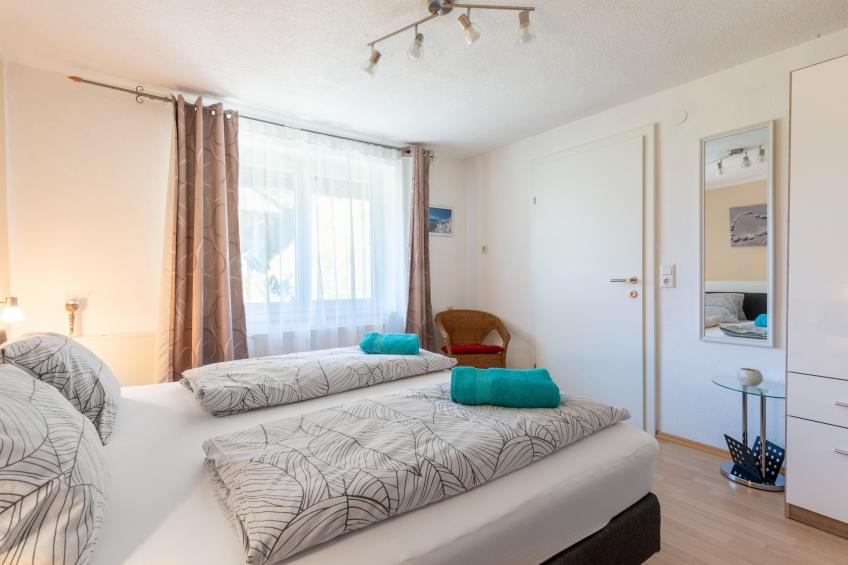 Bedroom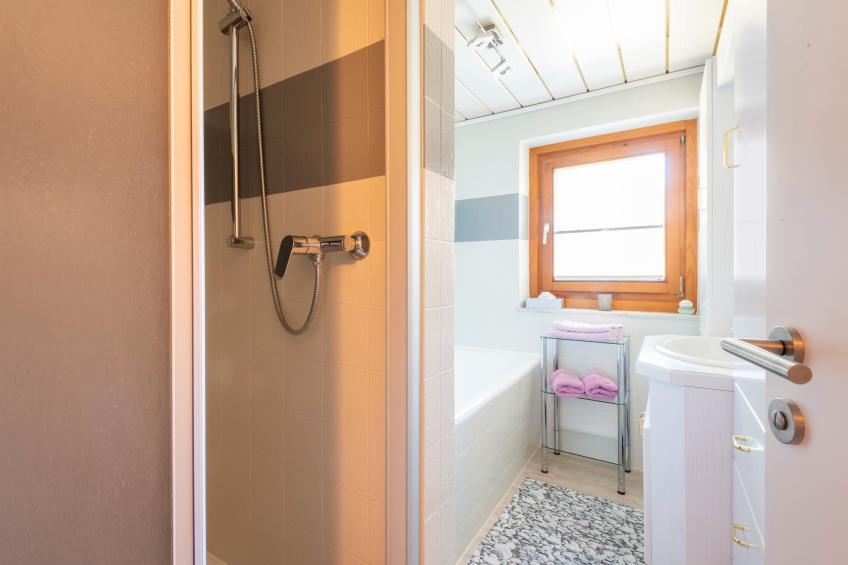 Bathroom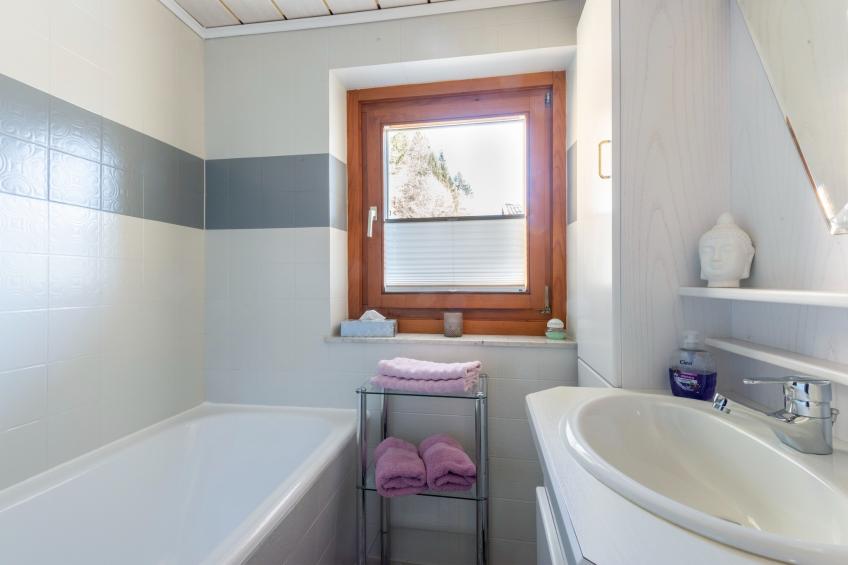 Bathroom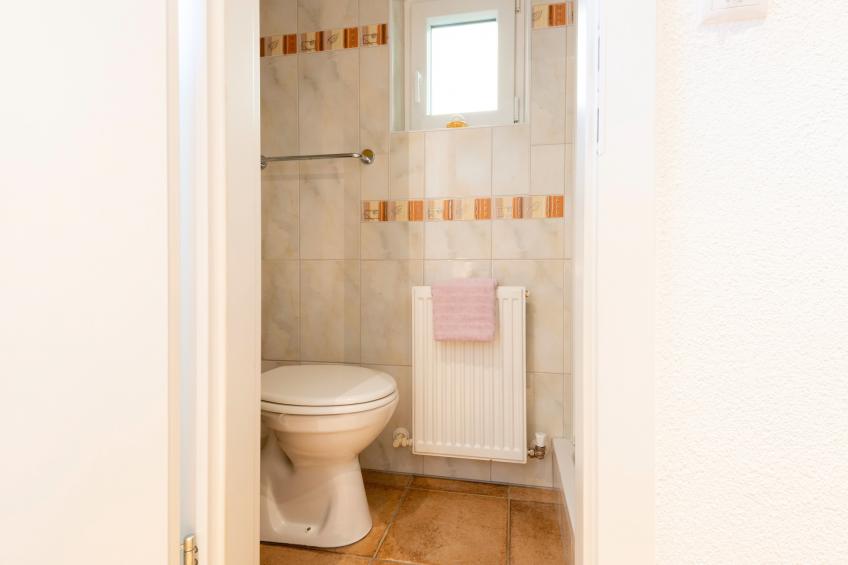 Bathroom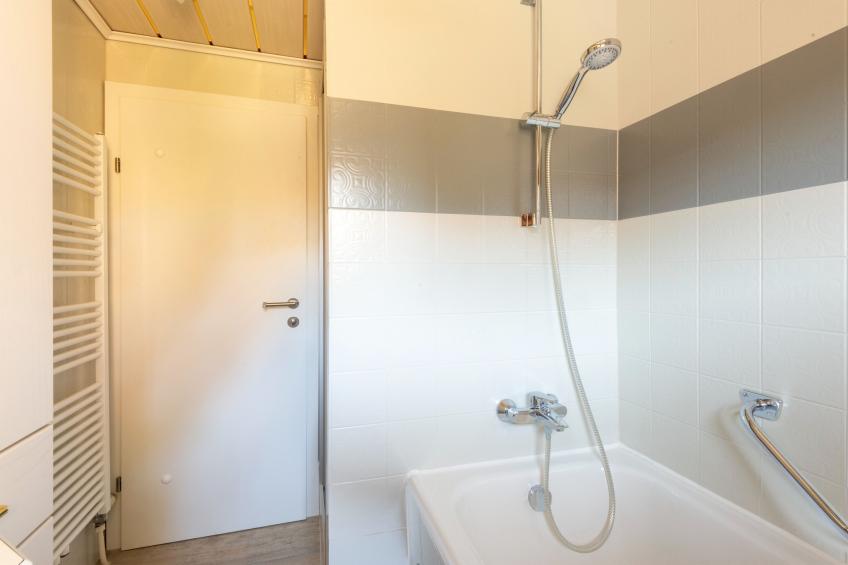 Bathroom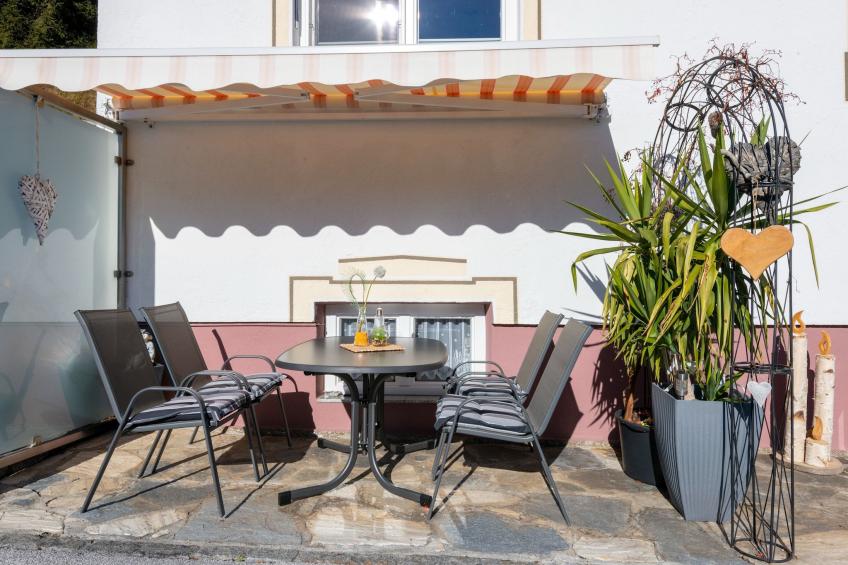 Rerrace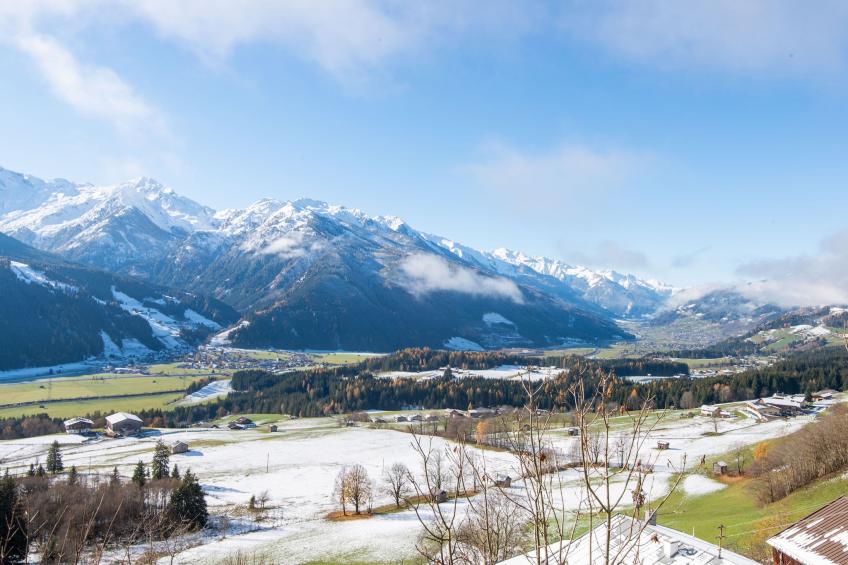 View
Layout Sonnenschein
General
The holiday home for 6 persons has two bathrooms and three bedrooms and is equipped with three double beds and a double sofa bed. The holiday home is equipped with a heather, a TV and a game console. In addition there is a set of garden furniture and a balcony. You can park your car on three parking lots. The badroom is equipped with five washbasins, two showers, a toilet and a bath.
The holiday home has a fridge-freezer, a freezer and a Internet connection (wireless).
Children
Especially for (young) children, there is a cot.
Kitchen
The kitchen is equipped with an oven, a stove and a microwave.
Detailed information
Click
here
for the full description.
In the area
from Sonnenschein
On 1 kilometer of Sonnenschein you will find one or more restaurants. In addition, there is a lake/open water less than 27 kilometer. There is a mall nearby, in 1 kilometer. Want even more activities? The nearby area features swimming. You can also relax, because near Sonnenschein in Stuhlfelden you can go to the water or the forest.
In or very near:
Centre (1 km)
Border crossing (2 km)
Forest (1 km)
Public transport (1 km)
Restaurant (1 km)
Skibus (1 km)
Skilift (4 km)
Skipiste (4 km)
Supermarket (1 km)
Swimming pool (2 km)
Tourist information (2 km)
This holiday home
Holiday homes in the neighborhood
Rates and availability
Check the current price and availability
To check the exact price, select an arrival date below. You may see possible extra costs or optional on-site costs below the calendar.
Step 1: Choose an arrival date
In the calendar below, you can see whether Sonnenschein in Stuhlfelden is available. The remaining available arrival dates are marked with dark green. The light green highlighting indicates the dates when you can stay in this home. The dates marked in red indicate that the property is already occupied, while gray-marked dates indicate that their availability is not yet known.
Available
Arrival possible
Occupied
Not yet known
Step 2: Choose an available period with arrival date
The list below shows the available periods and the prices. You can easily make your reservation using the 'Book now' button over our secure connection; all your information will be handled carefully.
| Length of stay | Arrival | Departure | Price | |
| --- | --- | --- | --- | --- |
On-site costs
Compulsory
Pets
Maximum 1; € 12 per night (pets will only be accepted if communicated before arrival)
Tourist tax
€ 1,15 per person per night (indication)
Optional
Linen
Extra bed linen change € 10 per person
Miscellaneous
Breadservice
Including
Bath towels
Bed linen
Final Cleaning
Kitchen linen
Pay via
Hassle-free reservations
Any questions?
If you have any questions about this holiday home or need help with making a reservation, please feel free to contact us.
Ask question